Got a flat battery, or need a new battery in Balcatta, Duncraig, Karrinyup. North beach, Marangaroo and Girrawheen? The professionals at Balcatta Tyrepower are here to help. We provide a range of quality batteries at reasonable prices, and can discuss with you your best options.
Balcatta Tyrepower has been providing tyres and various mechanical services since 1996. With a highly knowledgeable and dedicated workforce, we strive to provide all of our customers with a wonderful experience. At Balcatta Tyrepower, great customer service is our top priority.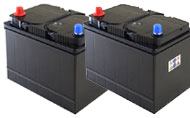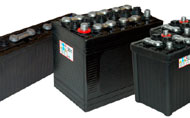 With our knowledgeable mechanics, you will have an easy visit as they thoroughly check out your vehicle and discuss with you all of our options so that you can choose the one that keeps your costs affordable. Once you choose an option, your mechanic will work diligently to repair your vehicle.
An unexpected dead battery can be a terrible experience and can happen anywhere at any time. Luckily, we carry many different batteries to suit your vehicle's needs. You can choose from the Century battery range to keep your cost as affordable as possible, while providing you with a high-quality battery that will last. You won't regret choosing us!
When your battery dies and you need a new one, come in to Balcatta Tyrepower. With our mechanics, you will discuss different options with various costs in order to find the right option for you. Along with providing batteries, we provide a free Alternator and Starter motor testing service to keep your battery running smoothly after it has been placed in your vehicle
By being aligned with Australia's Biggest Independent Tyre Retailer in Perth, Balcatta Tyrepower has been providing various mechanical services and cheap tyres to Perth, Osborne Park, Malagna, and Wangara. Our staff is trained to be highly knowledgeable in vehicle repair and tyres, keeping all costs highly affordable and providing the best customer service possible.
In business since 1996, Balcatta Tyrepower is a trusted service provider when it comes to tyres and various vehicle mechanical needs. With our low costs and highly-skilled licensed mechanics, all customers can be sure to receive the absolute best services possible.
Balcatta Tyrepower has many dedicated professionals on staff ready to work with customers to make sure that each visit goes smoothly. We will go over all options with you, as well as prices so that you can make the choice that works well for your wallet, as well as gets your car back on the road safely. By coming to us, we will do our best to make sure that all of your vehicle's needs are met and you have an extremely positive experience with us.
If your car battery is more than 3 years old, have it assessed at Balcatta Tyrepower. Give us a call on (08) 9345 2977 or drop by at Unit 4 / 436 Wanneroo Road, Westminster.